NEW MEXICO JURISDICTION MISSIONS DEPARTMENT
CO- PRESIDENT OF FOREIGN MINISTRIES
PASTOR JONATHAN HAYWOOD
VALLEY GROVE CHRISTIAN FAITH CENTER
221 HOLGUIN RD. VADO NM 88072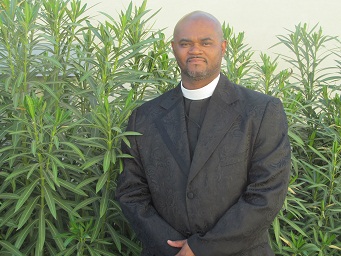 Our mission
To serve our communities, district, and state by teaching the authentic unadulterated nature of God, also serving his greatest creation ''man''. By doing so, all who would receive his plan will realize their true purpose, plan, and strategy for salvation, those person's will have the power to reposition themselves to help the spread of the gospel and to anticipate the second coming of our Lord and savior Jesus Christ.

Missions opportunity

New Mexico Jurisdiction will gaine the opportunity to extend out it's ministry to other part of the country it has never reached, this opportunity gives the New Mexico Jurisdiction to also show it's abilities in such great magnitude the Importance of the Missions Department will no longer be hidden but seen, felt, and heard from every country near and far.

Missions Projected position for the future

1 Develop Community Partnership to Prevent and Reduce Youth Violence and Crime.

2 Develop Active Partnership with local stores & warehouses to Intergrate Home & Forign mission.

3 Develop State Performance Indicators for Monitoring Improvement

4 Develop Guiding Principes for Effective Strategies

5 Develop Long Term, Sustianed Reductions in Youth Violence and Crime Both home and Foreign

Missions Strategy

The goal of the project is to assist with tuition for students who apply for aid and meet any of the criterions above. The second part is to seek out bright students who excel in math and science and provide them with scholarship funds and hopefully couple the assistance with mentoring.
MARK 16: 14-16

14 AFTERWARD HE APPEARED UNTO THE ELEVEN AS THEY SAT AT MEAT, AND UPBRAIDED THEM WITH THIER UNBELIEF AND HARDNESS OF HEART, BECAUSE THEY BELIEVED NOT THEM WHICH HAD SEEN HIM AFTER HE WAS RISEN.

15 AND HE SAID UNTO THEM, GO YE INTO ALL THE WORLD, AND PREACH THE GOSPEL TOEVERY CREATURE.

16 HE THAT BELIEVETH AND IS BABTIZED SHALL BE SAVED; BUT HE THAT BELIEVETH NOT SHALL BE DAMNED.