Mission
Church of God In Christ (COGIC) New Mexico Jurisdiction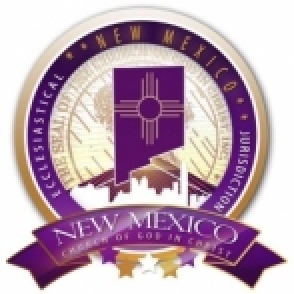 Vision Statement
To encourage and promote fellowship among Pastors and members of the churches within the Jurisdiction.

To make each church visible in the respective communities and neighborhoods.

To promote ministry of COGIC in the New Mexico area and beyond through various media and social media outlets.

To make ministry relevant that transcends all cultures, dialects and languages.

To create an economic development program to enhance the livelihood of each church and it's members.

To establish Conventions and Conferences that will be Insightful, Inspirational and Impactful

To encourage thriving ministry among departments.

To establish strong networks in the marketplace and the govenment.